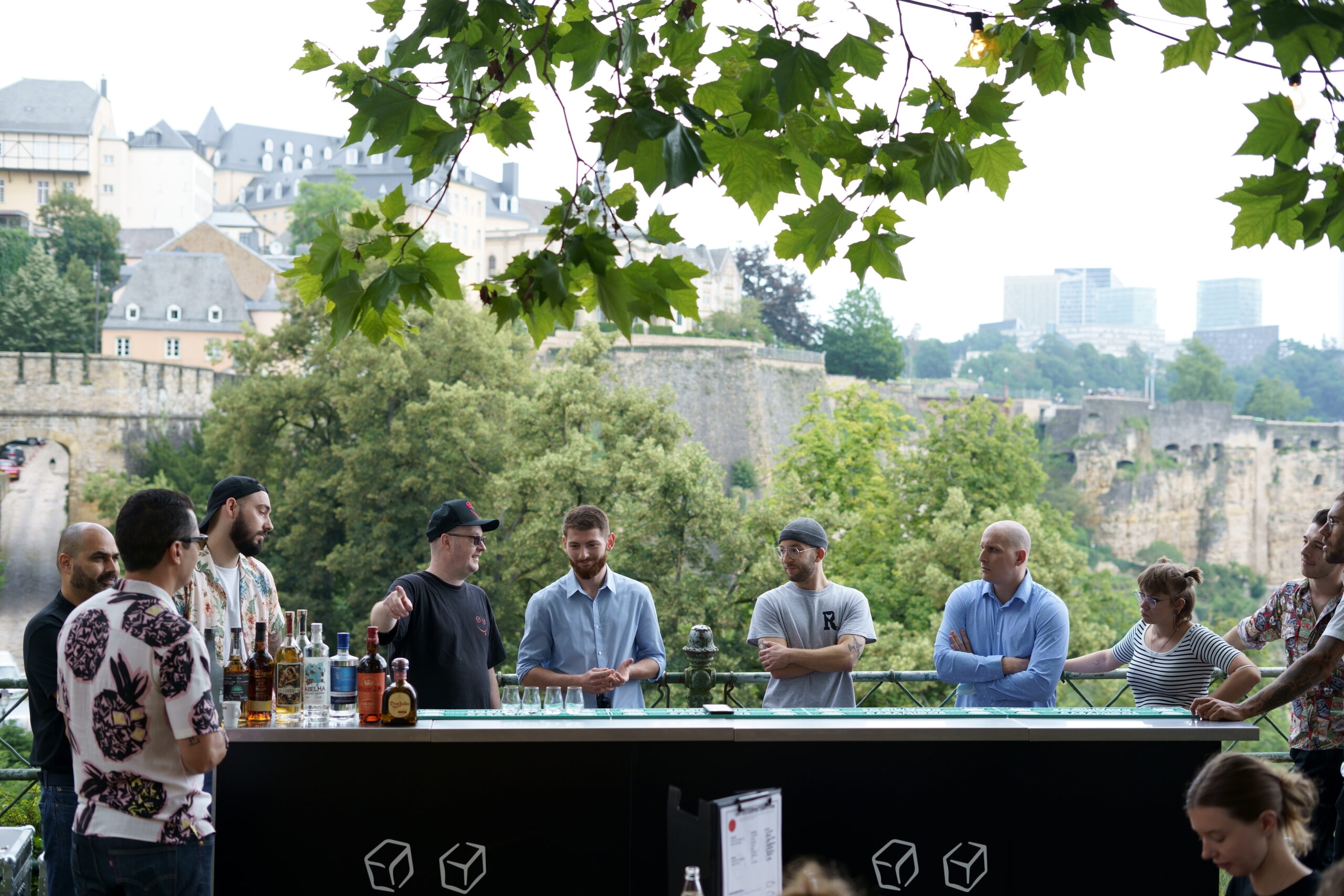 The Summer Cocktail Competition
Flashback to our Trop-Eco Challenge for which bartenders had to create a mindful, tropically inspired summer cocktail using a sustainable approach and concept. On July 27th, 9 local mixologists were competing at The Gudde Weater Terrace under judgment of the global rum expert, David Cordoba (also known as Mr. Daquiri) and Luxembourg's Food and Lifestyle Magazine KACHEN.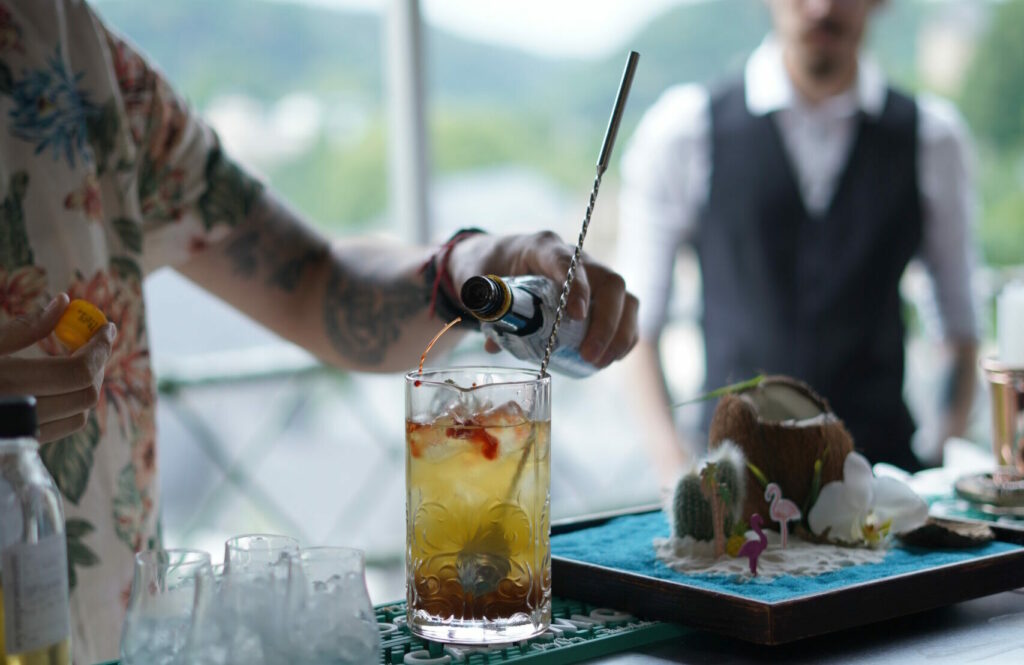 The competition had the aim to put into focus a mindful approach within industry of mixology by challenging bartenders' creativitiy in creating a tropical cocktail with a sustainable mindset that does not contain citrus fruits. 9 bartenders from local bars where showcasing their talented skills under the judgment the Magazine Kachen and under the rum expert David Cordoba, owner & founder of the Lovers Rum. Everybody had to present their own cocktail creation in 8mins to the jury, ending up in a very close final decision.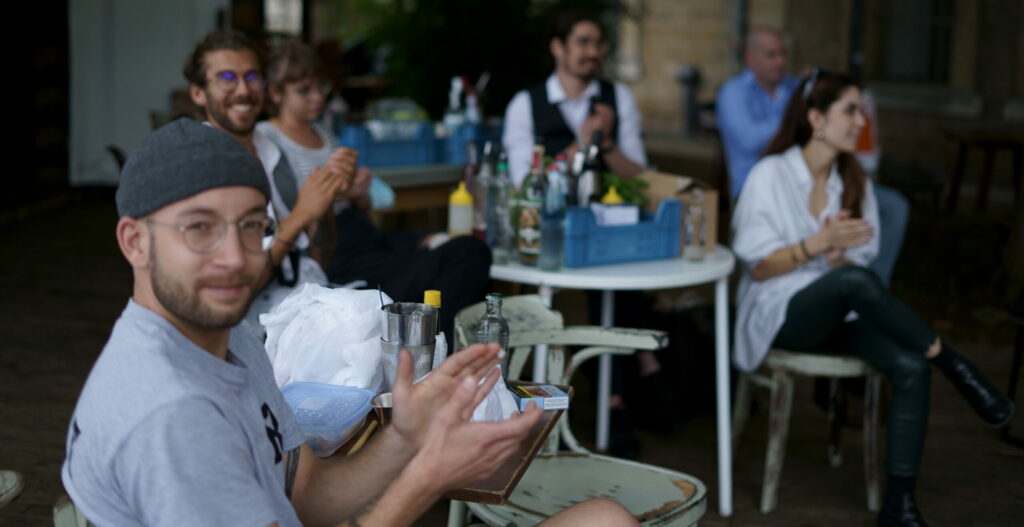 Third place was made by Raphael Betti from Paname bar with his "from Tuscany with Love" cocktail, a refreshing creamy and vegan summer drink that enhances sustainability without neglecting taste and looks using the Lovers Rum and Casamigos Mezcal. Second place was made by Leonidas Ntatsopoulos from Kin Khao Kirchberg with his cocktail called "Skoubiliskoubididoo" showcasing Ron Zacapa and tropical flavors in a low waste approach with a sweet & chilli touch. Our Winner of the Trop-Eco Challenge is Florian Pawlik from Um Plateau with his "N'Sanity potion" cocktail, a perfectly balanced summery cocktail respecting a zero waste policy highlight the Lovers Rum with pineapple, coconut and banana flavors.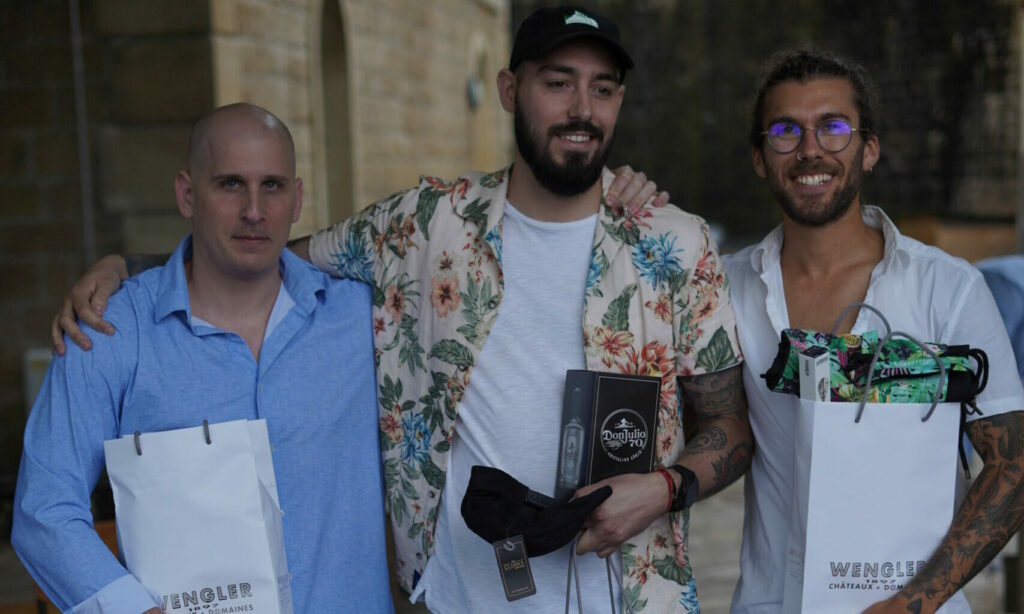 Big thanks to everybody who participated, to our host the Gudde Wellen, to David Cordoba and to Kachen Magazine!