A cocktail is an alcoholic mixed drink, which is either a combination of spirits, or one or more spirits mixed with other ingredients such as fruit juice, flavored syrup, or cream. There are various types of cocktails, based on the number and kind of ingredients added. The early to mid-2000s saw the rise of cocktail culture through the style of mixology which mixes traditional cocktails and other novel ingredients.
"Life's just a cocktail party – on the street"
Mick Jagger
mixology – | mix·ol·o·gy |
The art or skill of preparing mixed drinks.
To succeed you must excel in all areas, be inspired be bold.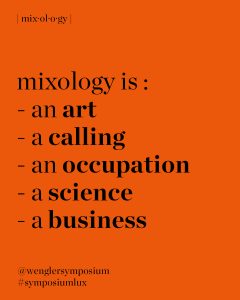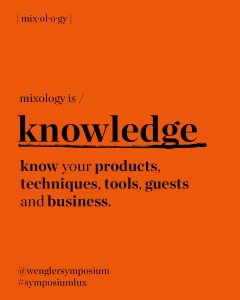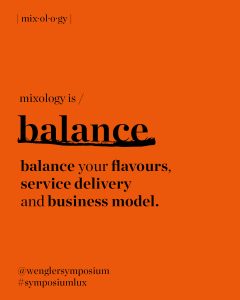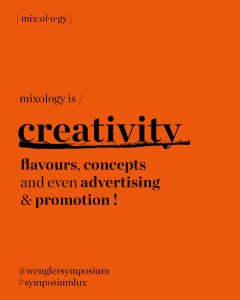 Subscribe to our newsletter today
Join the symposium universe
you will be informed about new cocktails and events.