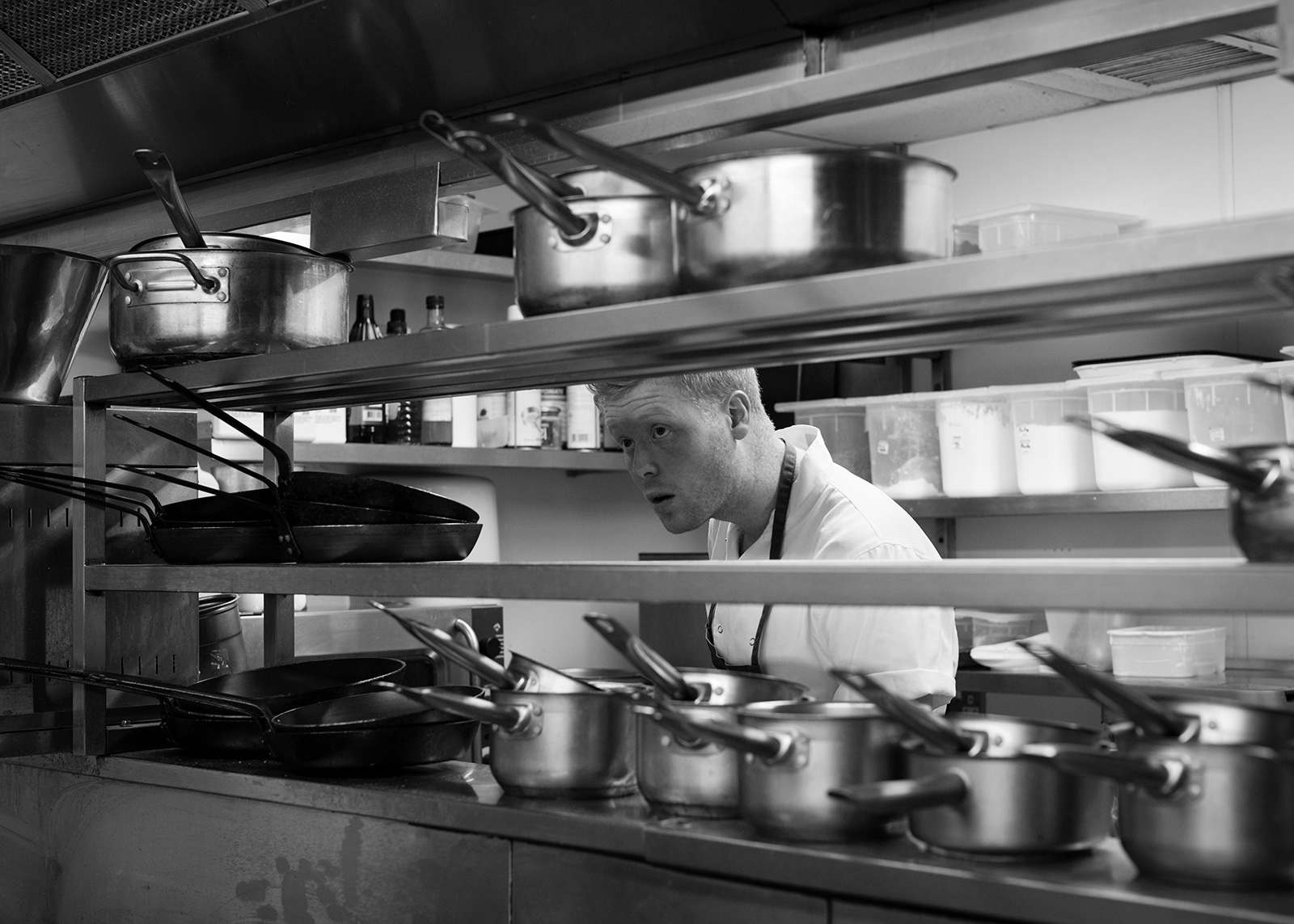 THE WORLD OF FOOD & COCKTAILS
MARK MORIARTY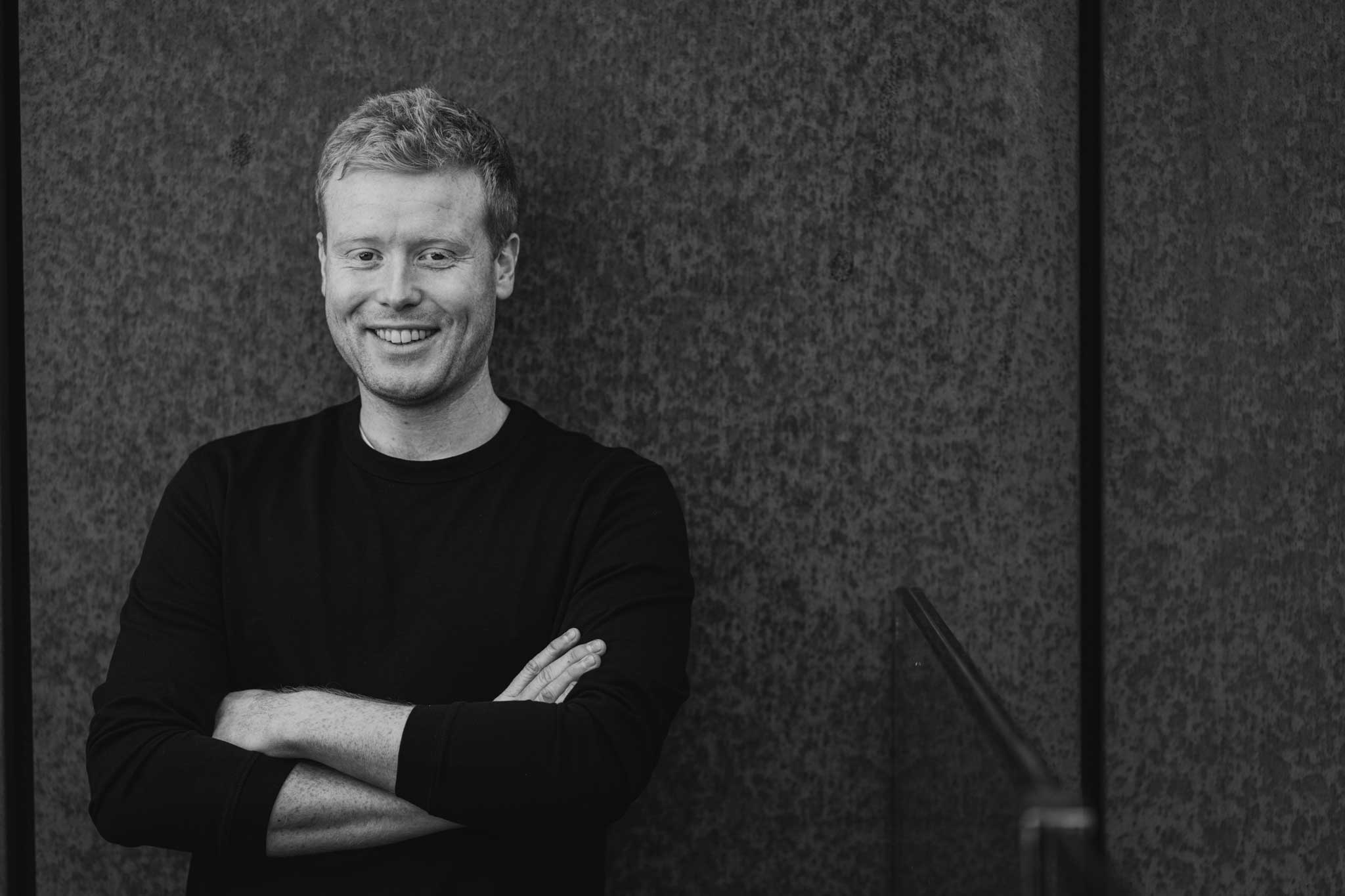 When thinking of fine dining and especially Michelin-starred cuisine, most peoples' idea of a complimentary beverage pairing would immediately be that of Champagne and fine wine.
Not so for Mark Moriarty, the Diageo Head Chef in Residence and Sous Chef at the Two-Michelin-Starred Restaurant, The Greenhouse in Dublin.
The Greenhouse's dining experience is considered one of the most premium in Ireland – with an average spend of €205 per head.
Like most fine dining establishments, the restaurant relied heavily on a customary wine list as the predominant drinks option for guests. But the demographic for the restaurant has changed over the years with a younger and more adventurous clientele emerging.
THE GREENHOUSE RESTAURANT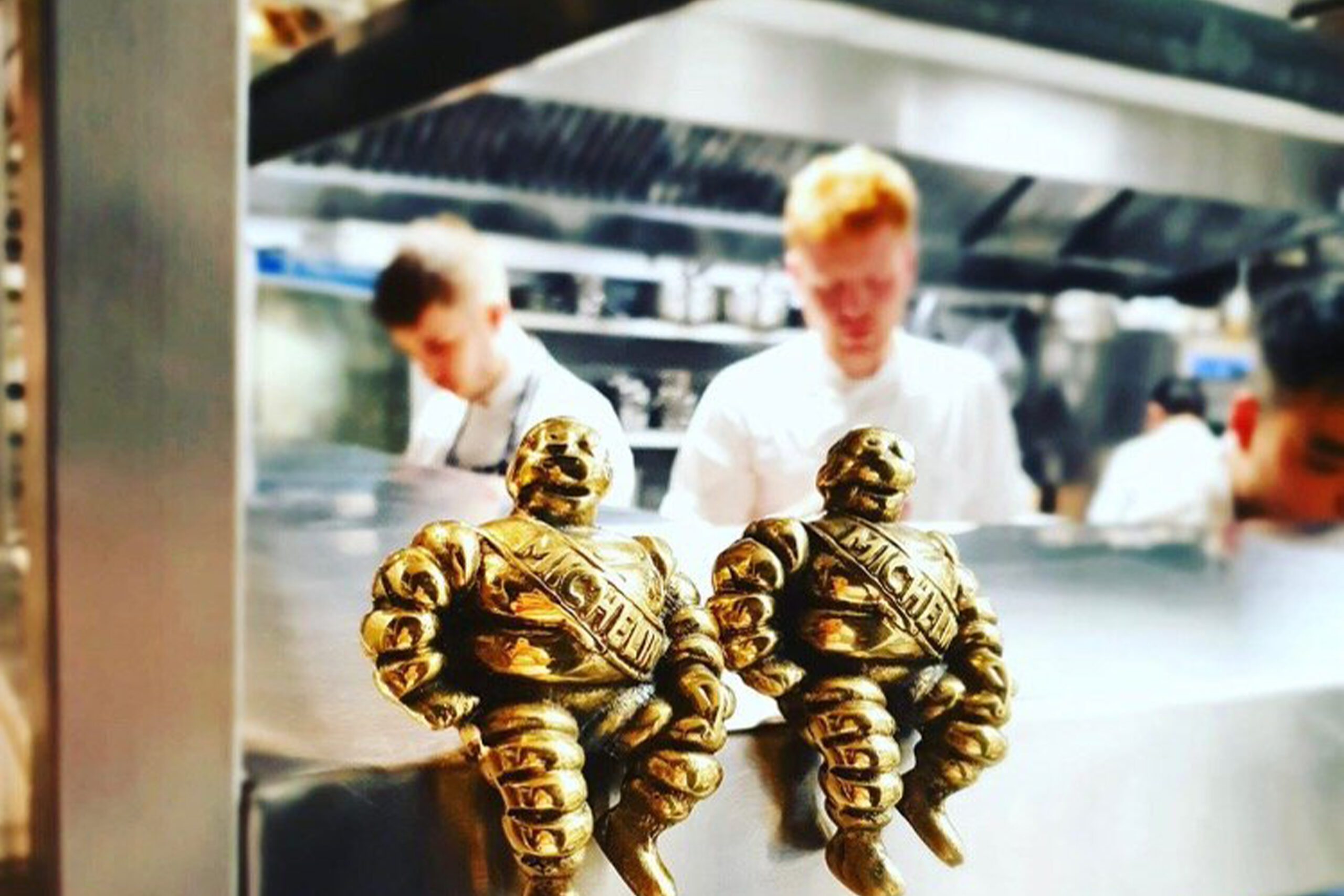 This created an opportunity to implement a clear drinks strategy and build an aperitif and digestif moment into the existing service, thus offering a new layer of detail to the Michelin moment.
He regularly works with cocktail and food pairings and saw an opportunity to connect his restaurant's food with a newly implemented drinks strategy.
The only problem? His restaurant didn't include a dedicated bar, much less a skilled mixologist.
To tackle this issue he engaged the services of Lauren Mote, Diageo Global Cocktailian, Founder of Bittered Sling Cocktail Bitters and World Class Canada winner.
Using her expert drinks knowledge to analyse the existing drinks options at The Greenhouse and, most importantly, the bar capabilities and skills of the team, she developed serves that fit the restaurant story and menu, and could be executed flawlessly without a dedicated high-level bartender on staff.
LAUREN MOTE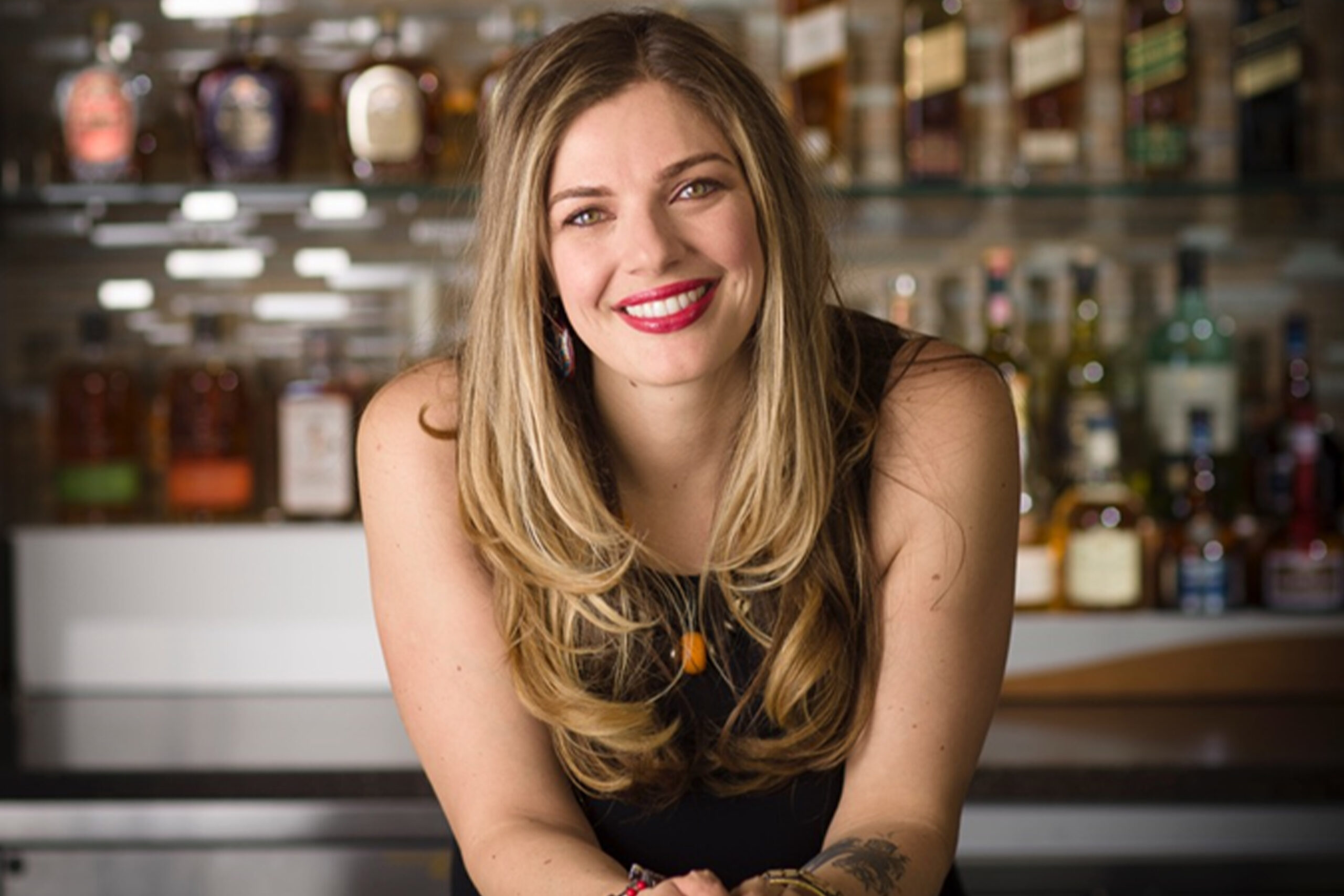 RESULTS
After implementing this new cocktail strategy revenues increase to €3,000 per month, equating to €35,000 per year. The initiative was so successful they were able to employ a full time bartender to further improve the beverage strategy.
 By offering aperitif and digestif option on menus, The Greenhouse encouraged guests to stay for longer periods of time (ordering more in the process).
Beautiful cocktails = shareable serves. Guests are more inclined to share a striking cocktail than a plain glass of wine, increasing mentioned on the all-important social media platforms.
By offering a carefully-curated list of premium cocktails you are giving guests the option of something unusual – beyond the basic wine list!
Also after implementing this cocktail strategy the Greenhouse was also awarded its second Michelin Star. We can't say that it was purely due to the new cocktails, but…
SYMPOSIUM ENGAGEMENT
Here at Wengler Symposium we believe this is a great initiative and are very happy to work with any outlets who would like to experiment with a cocktail offering. We have our in-house expert mixologist, Richard Gillam, who will work one-on-one with your team to develop a program perfect for your outlet.
Richard has been working with Chef Mark to develop cocktails based on shared flavour selections to compliment a selection of Mark's dishes as examples of our Cocktail Cuisine initiative.
It is possible for Richard replicate and localise the system The Greenhouse team used for their success for your restaurant but we are also putting further emphasis on another two elements: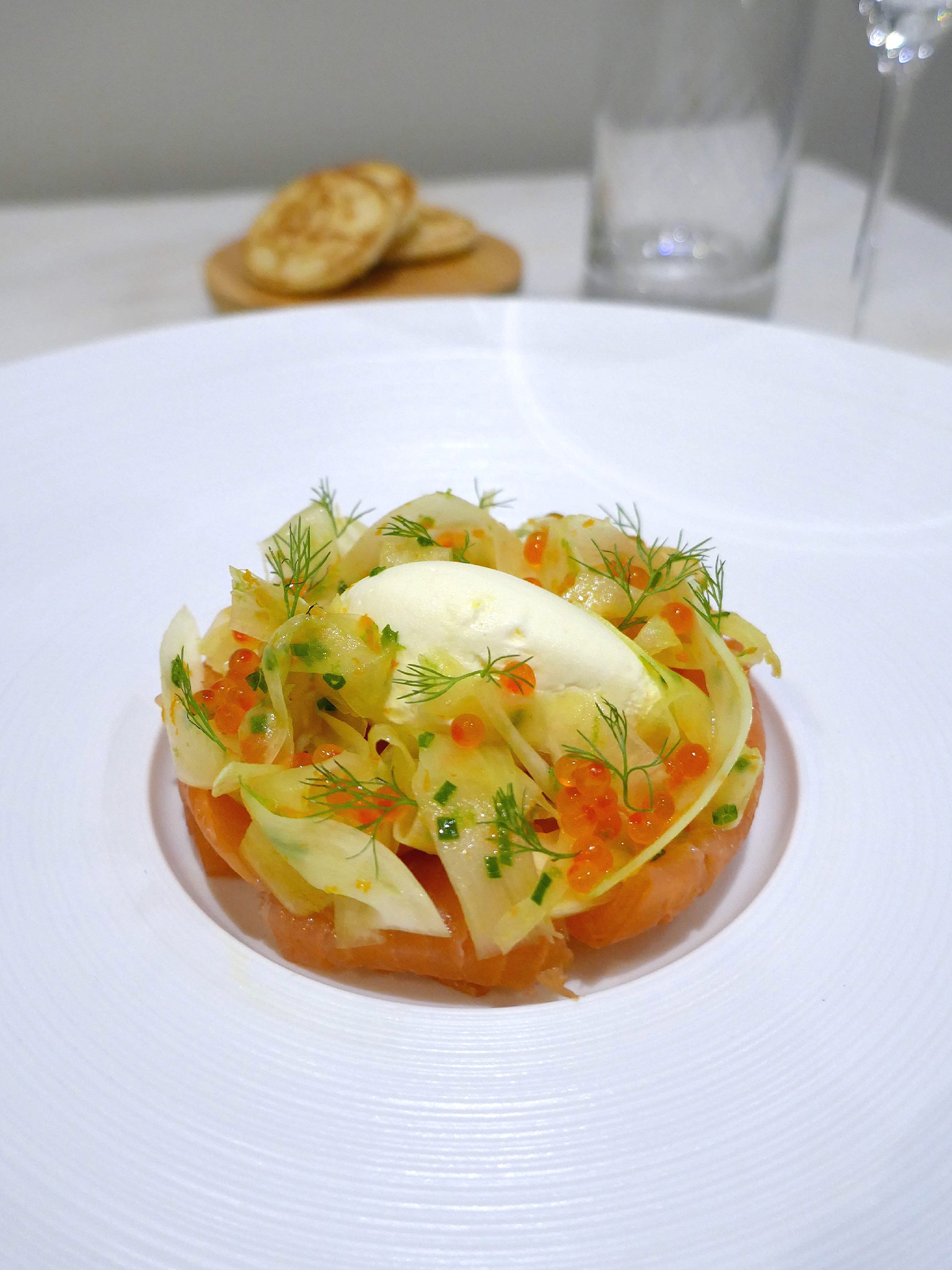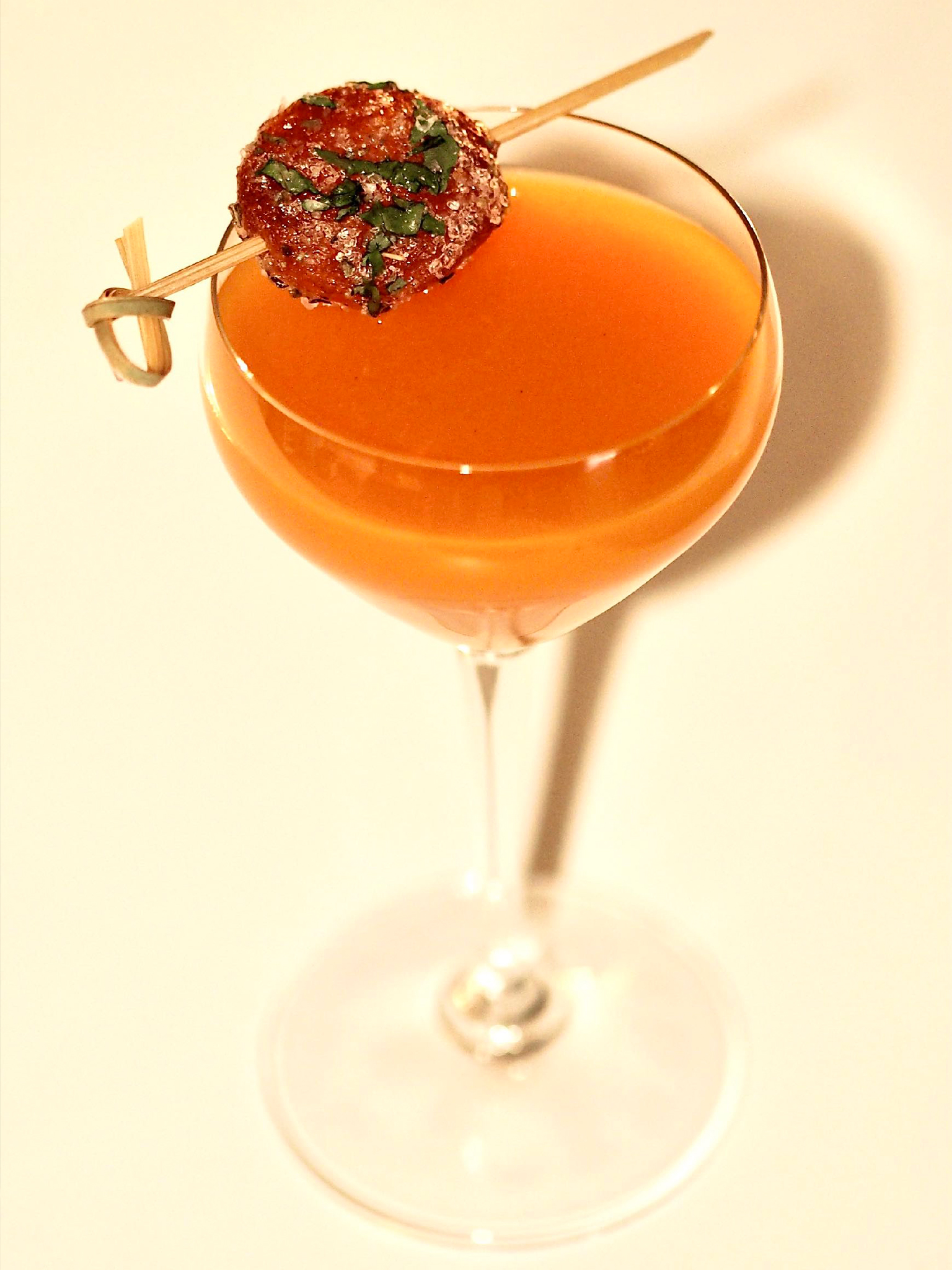 SUSTAINABLE AND MINDFUL COCKTAILS
Chefs and Mixologists collaborating to utilise potential waste products from both kitchen and bar into cocktail/food ingredients while maximising seasonal and local produce.
BATCHING AND STREAMLINING SERVICE
Maximising mis-en-plas and preparation to reduce bar and mixologist demands during service for an improved guest experience.
For more information on this initiative please contact your local Wengler agent or email us at cheers@wenglersymposium.lu